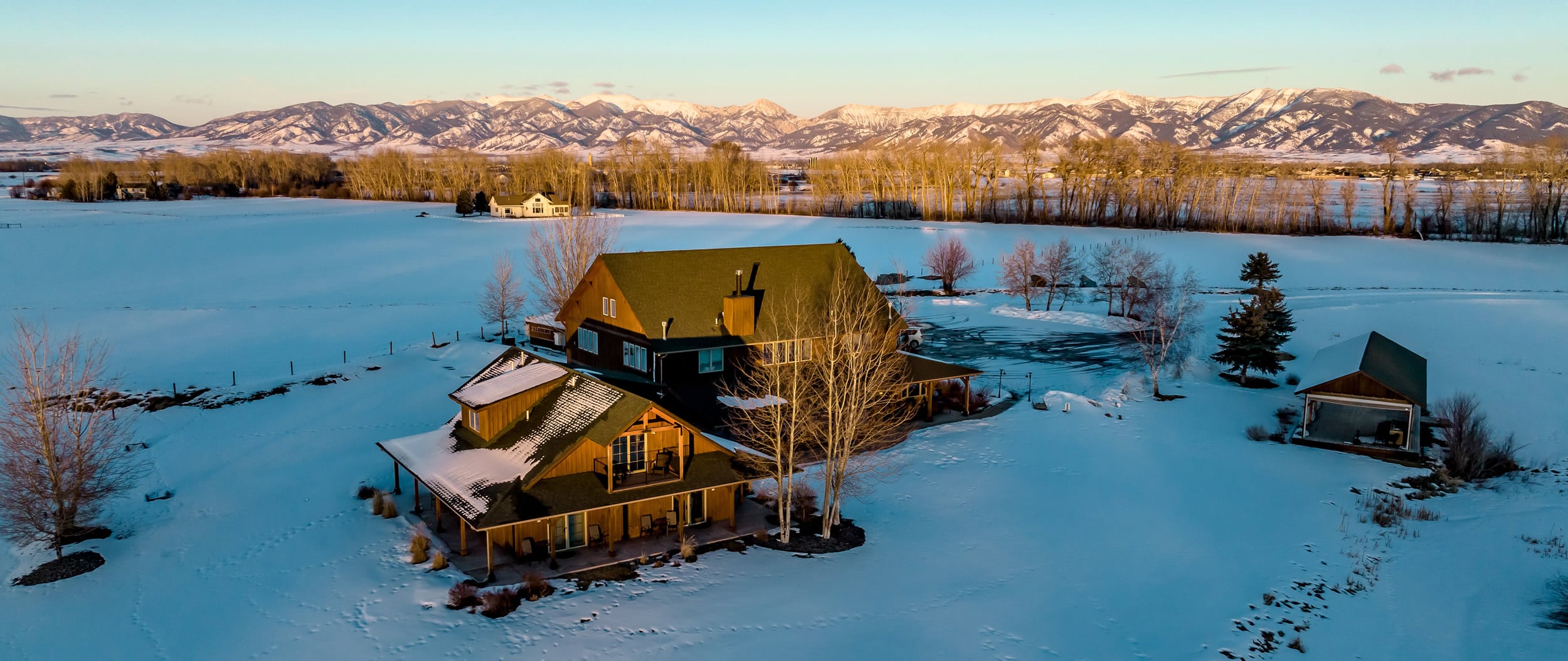 Holiday Parties
Holiday Party with Gallatin River Lodge
Full Restaurant buyout, seated dinner [min 15 people, max 40 guests]
or
Cocktail Party [min 20, max 60 guests]
Event spaces included: Patio dining room & Antique bar
*Additional space available as needed.
Venue Rates:
December 1-10 |  $ 1,000.00  | No food and beverage min* |
December 11-Jan 6 |  $ 1,500.00  | No food and beverage min* |
*a small food menu will be required for parties requesting a full bar
Fun add-ons available: outdoors fire pit with cocoa and hot beverages, s'more roasting station, live music, sleigh rides etc.. inquire for availability.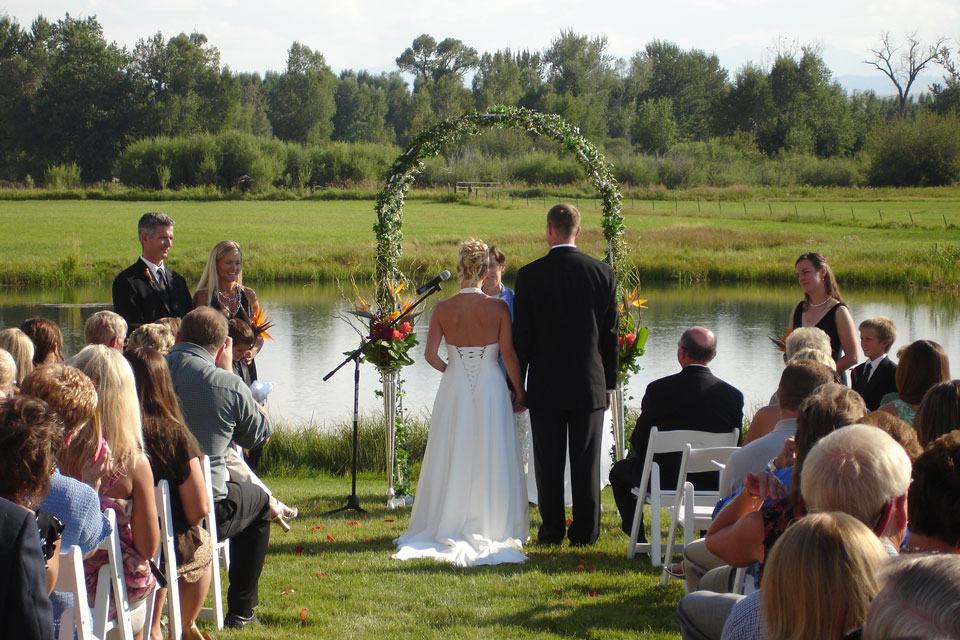 Weddings
A new chapter. Perfectly orchestrated weddings that include all of the important details are what makes your special day exactly what you dreamed. Outdoor and indoor space arrangements, accommodating staff, exquisite cuisine, and picturesque landscaping make the lodge an ideal location to host friends and family, whether you are looking for a unique destination or you call Montana home.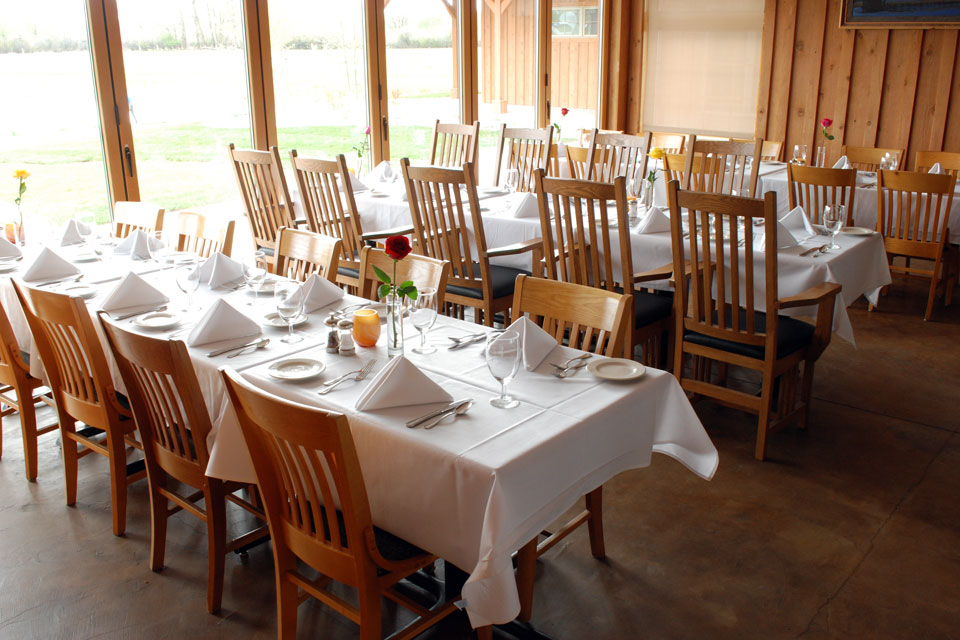 Family Events
The lodge also makes a fantastic venue for birthday, anniversary, and holiday parties. Offering an intimate setting that gives you the flexibility to create your perfect event. We cater to smaller events, 85 people or less. Inquire today for venue pricing and discounts on room bookings!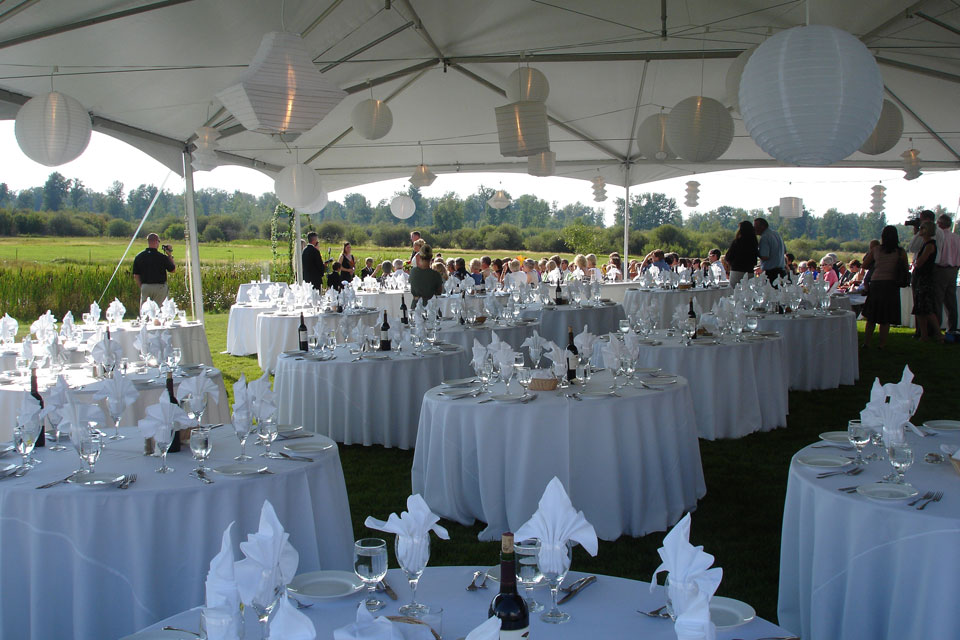 Business Events
A lodge retreat or corporate meeting can cohesively combine work and play in an unforgettable way. Fresh air and stunning views generate creativity and productivity – especially if the end of the day brings beverages and an exquisite dining experience. The lodge can help coordinate custom group packages for meeting spaces, fishing experiences, team-building exercises, and more.