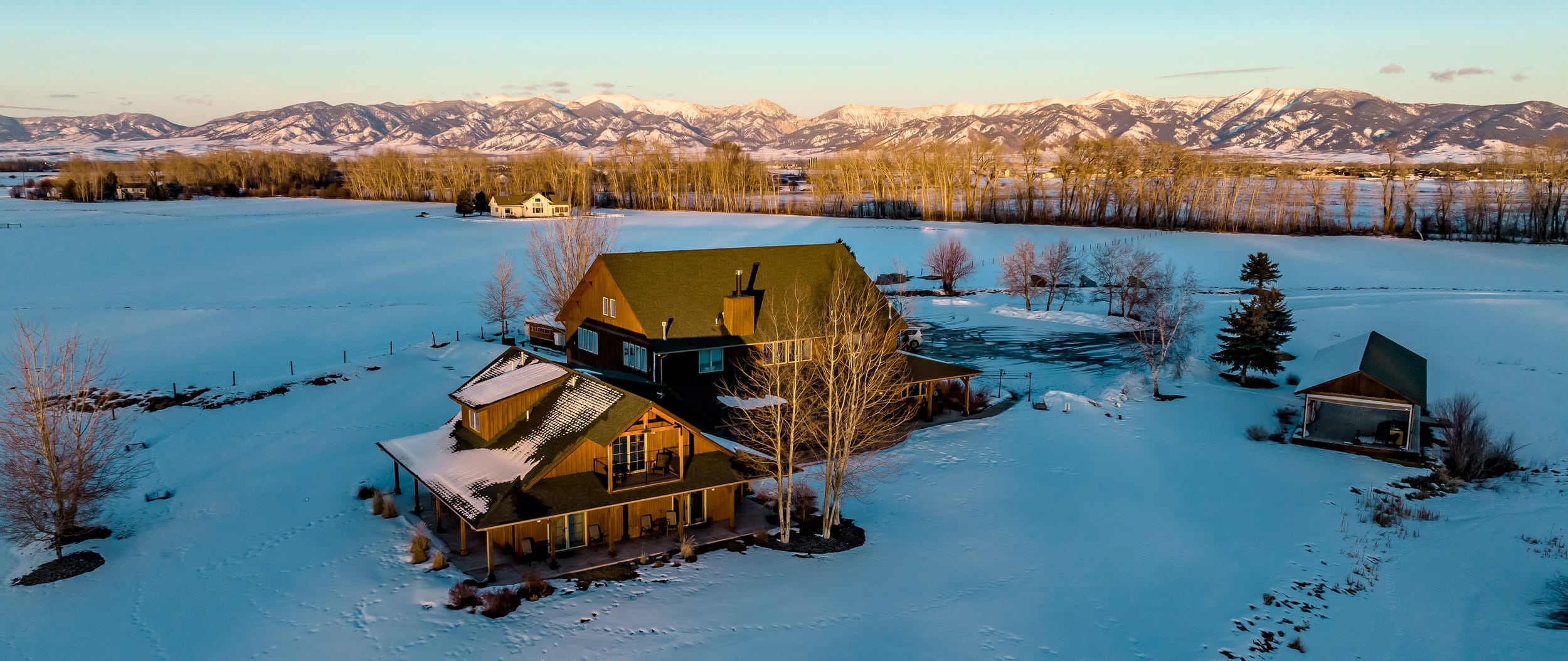 Bozeman Top Destination Lodging
Reserve a true escape and your story will write itself.
Each season at the lodge, just like our accommodations, offers its own story. In the spring, the pasture turns green, the trout pond fills, and the herons come. The wild landscape blooms as spring turns to summer, including our herb and flower gardens. Throwing a line is as easy as stepping out your front door, and the big blue sky expands your imagination. Fall brings the most refreshing crisp mountain air and colorful pops before we fade into peaceful winter white.
Our accommodations include Main Lodge Suites, Trout Lodge Rooms, and the Trout Lodge Suite.
"Complimentary continental breakfast for two is included with your room reservation. Featuring local bakery On the Rise's seasonal breakfast bread, ham & cheese croissant, fresh fruit, zero-sugar Greek yogurt, granola, fruit juices, Naked smoothies, whole fruit variety, assorted cereal, and low fat milk. Coffee and Hot tea is also available in-room for your enjoyment."
(Subject to change based on availability)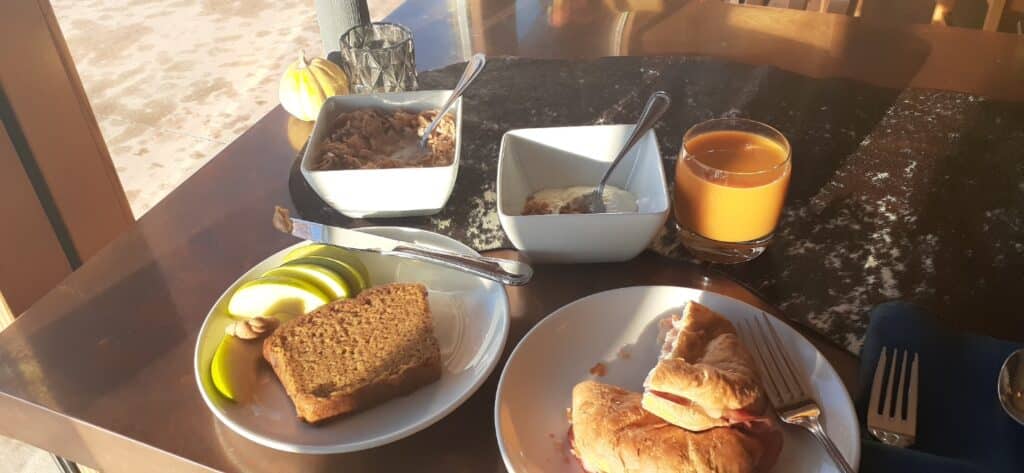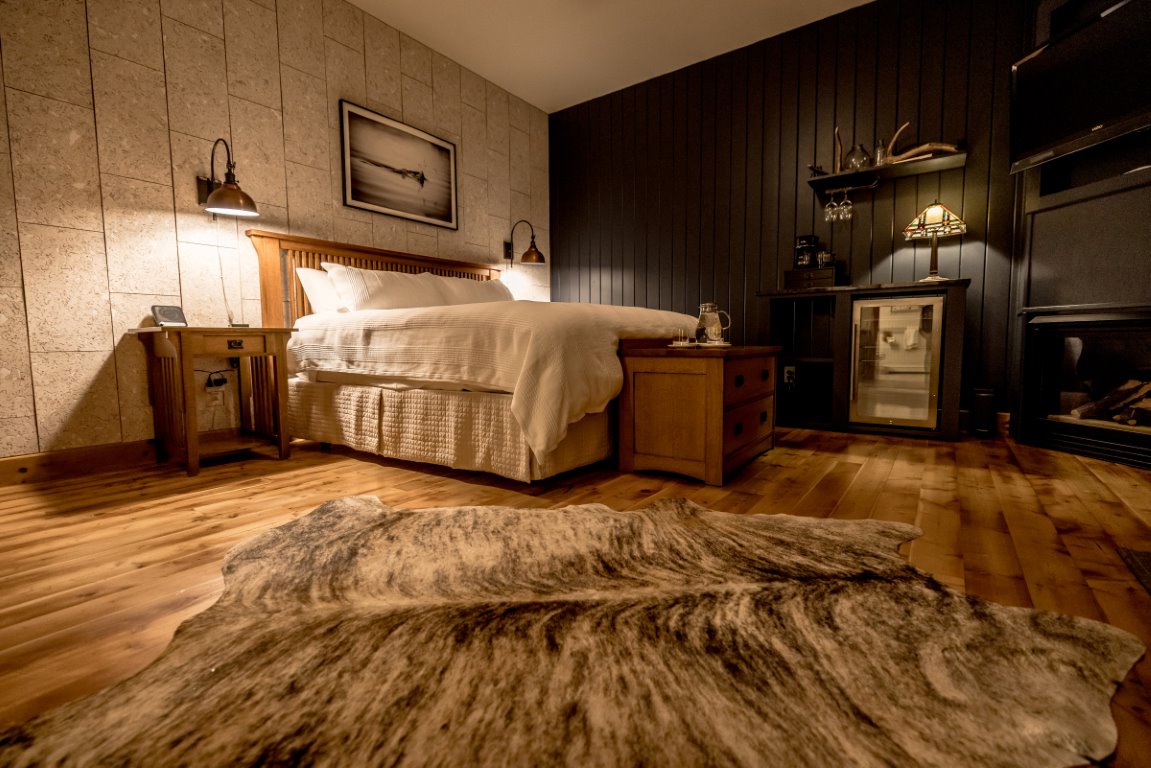 Main Lodge Suites
The Main Lodge is at the center of it all, radiating a warm feeling of relaxation. It's a coming home and coming together with family, new friends, and learning the best of the best about Montana from the locals.
The suites are filled with natural light and extensive views, wood floors, luxe amenities down to the smallest details, including beautiful art and fresh flowers, all while staying authentic Montana. Soak in the jacuzzi bathtub and finish your day writing tomorrow's story in front of the gas fireplace.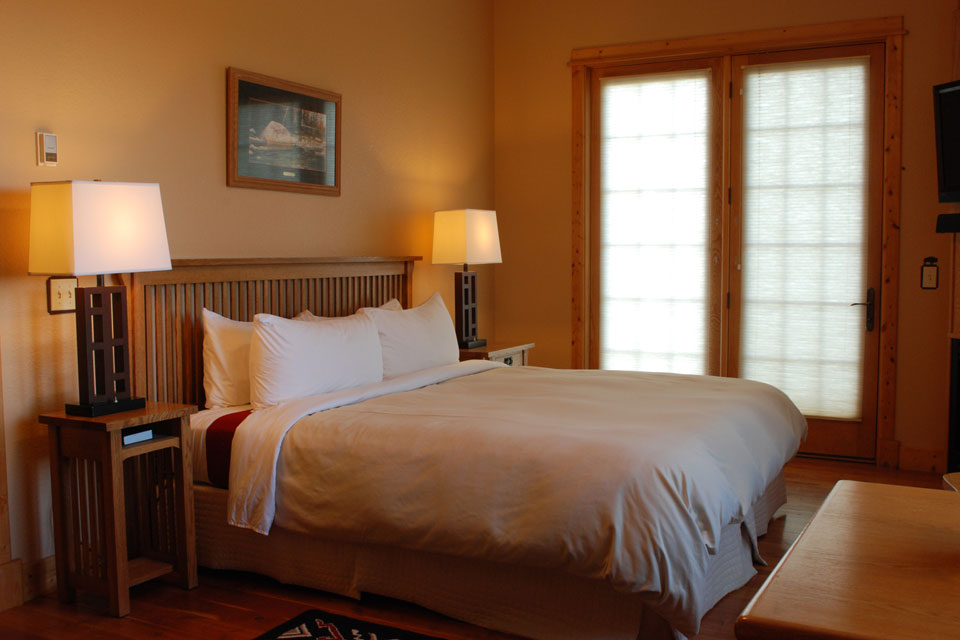 Trout Lodge Rooms
The Trout Lodge is located right next door to the Main Lodge. The four main level rooms offer beautiful views of the property with outdoor seating to take in the sunsets. Each room has a cozy king bed, large walk-in shower, wifi, television, radiant heat, private entrance, and all of these accommodations are pet-friendly.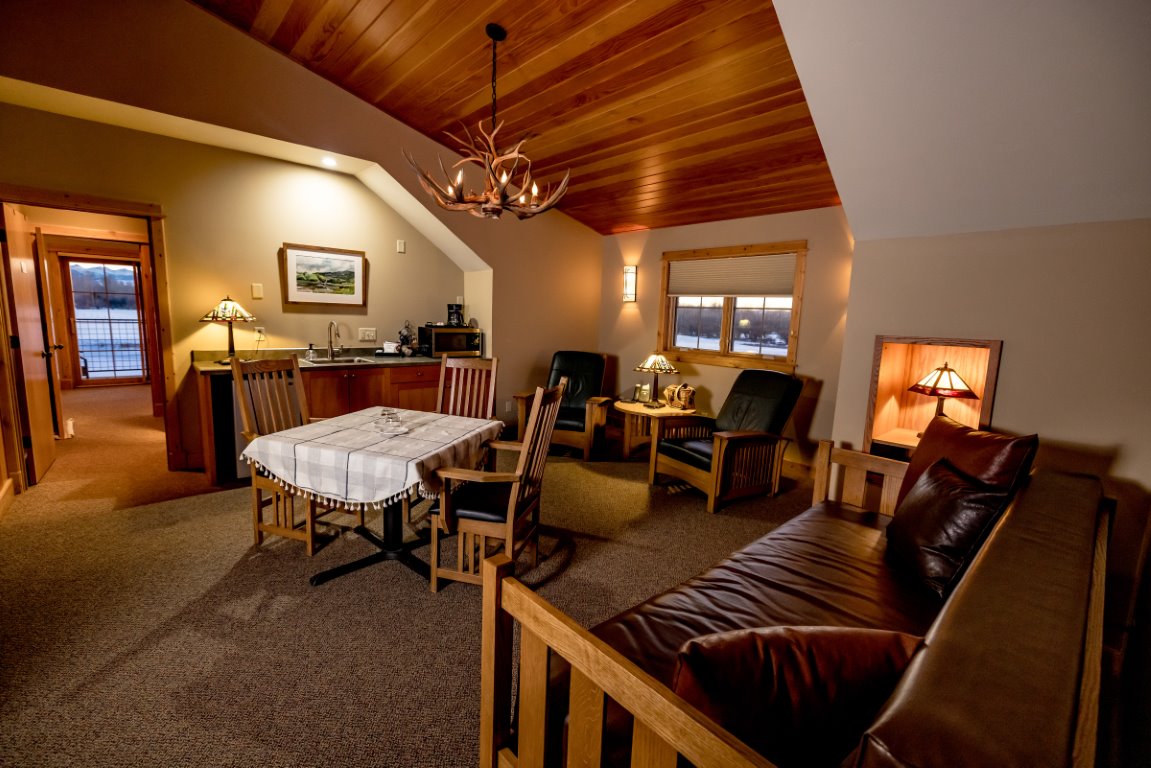 Trout Lodge Suite
Located on the second floor of our Trout Lodge building, this suite has two queen-sized bedrooms with private baths and a shared common living room. Amenities include a wet bar, mission-style couch, and a beautiful balcony overlooking our trout pond and property.